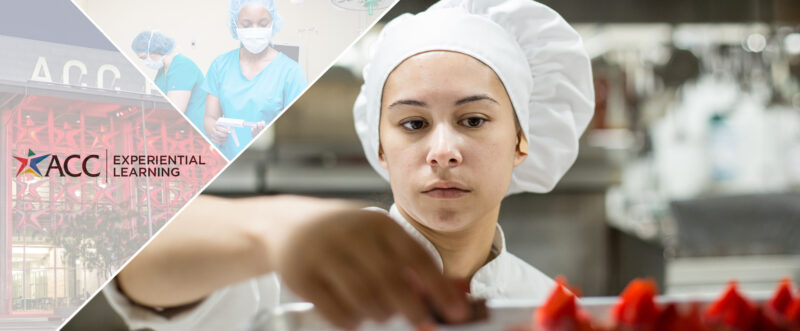 Internships
The Office of Experiential Learning (OEL) Internships Program provides support services to Austin Community College academic departments to develop and maintain internships. Our Internship Program also assists city, state, and county agencies, companies, and non-profits to develop internships programs and connect them to ACC departments with student interns.
If you're an ACC department or faculty wanting to set up an internship program within your program, please email: internships@austincc.edu
If you're a local area employer interested in partnering with ACC to establish an internship program with ACC students, please submit the Request an Intern Form. Read more information about our services for employers who want to partner with ACC.
Interested in participating in an internship? Please contact the Department Chair within your area of interest or Study.